The association of Professional Futurists is a growing community of professional futurists dedicated to promoting professional excellence and demonstrating the value of futures thinking.
http://www.profuturists.org/
MFI Students enrolled in this program are eligible for Student Membership in the Association of Professional Futurist (APF), and graduation from the program counts as one of the two criteria for Full Membership.
Students' work could be part of "The Student Recognition Program" which introduces students and their work to the members of the  profession, raising their visibility and their career opportunities.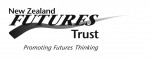 Futures Thinking Aotearoa (FTA) is an independent non-profit organisation, established in 1982 and based in Wellington, New Zealand. Members are from all parts of the country and from many walks of life.
http://www.futurestrust.org.nz

The surest way to make your plan to study in France a success is to let CampusFrance help you choose your program, look for financial assistance, and prepare for your stay : http://www.campusfrance.org/fria/taughtie/index.html#app=8d6&9924-si=1